I picked up this quickie after dinner tonight and was finished within 2hours.
It is/was a freebie from Blackbird Designs - no title - I call it Quaker Boo. It is stitched on navy Aida, with a random overdyed floss from my stash. Stef Francis 'Autumn Leaves'. I added my initials and this year in Roman Numerals.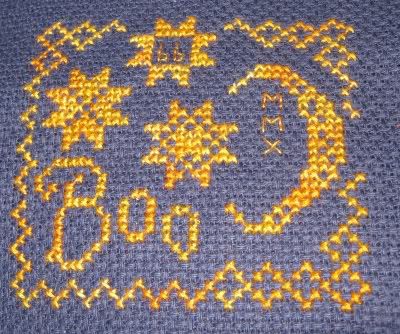 It's added to the pile for finishes for Sunday!!