This is a companion chart to last year's Spook when Spooken to - as can be seen on the pics of the Halloween Table on the last post.
This one is called 'Punkin for Candy' and is one of the 4 companion pieces...I'm going to try to finish another one before Halloween this year.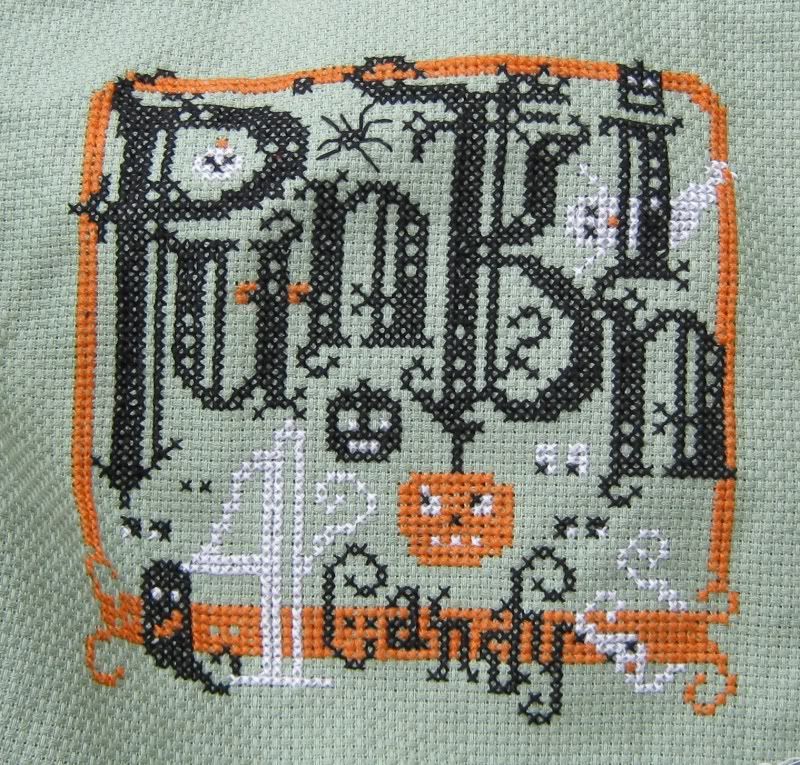 As I am off work with a very sore and infected throat - I might just get it done.
Nearly forgot - Tonight is full moon - TIME FOR T.U.S.A.L
First time in months that I've got it on the right date!!!!!!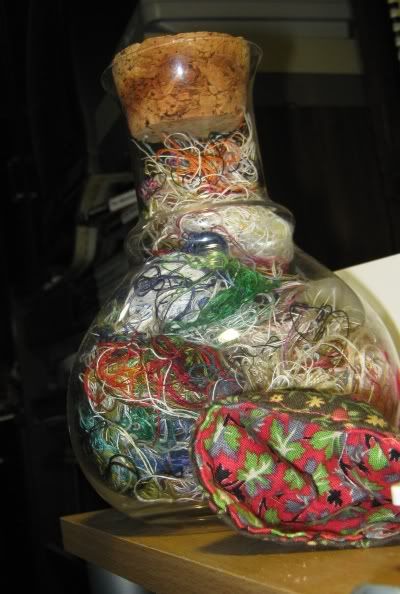 See the little bit of orange and white and black at the top?? I wonder where that came from? Oh yes.. the little ort collector bag in front of the jar...
Is anybody else still following TUSAL?