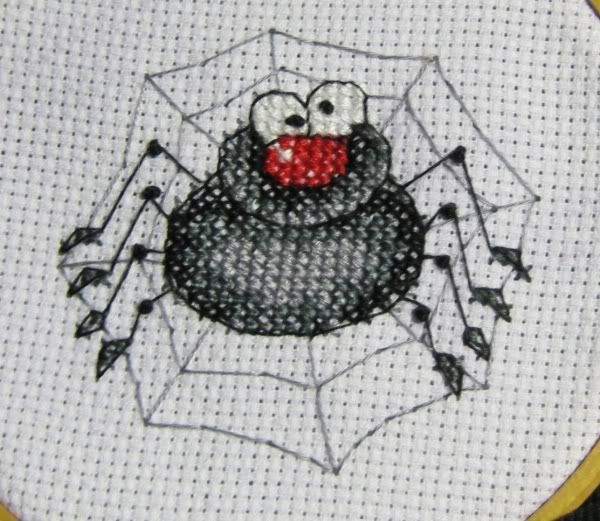 Another really quick finish - although I stitch quicker when not being absorbed by movies..
I'm due back to work tomorrow, after being laid low by the 'flu for over a week, but I knew I had time to finish one small project for my Halloween Tree.
I do not remember who sent me the Dimensions Leaflet #328 - Trick or Treat - but thank you!!
I am going to try to stitch another one or two more quick designs before Oct 31!
There's something really cute about this little guy...and it's hard to tell, but the fabric is a really pale lilac aida.
I have accepted my destiny now to be consumed by 'Weenie Madness, although both my boys just shake their heads. (fingers crossed that I can buy the plush toy I found today - a Frankenstein monster that groves to 'The Monster Mash')